HT CHIC
Hey Tulips! If you are looking for chic, stylish, and versatile clothing items...look no further! Check out our styles, add to your cart, and place them in your closet!  We have the clothes, YOU make the fashion! 
CHIC CREAM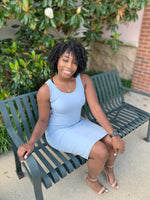 CURVY CHIC
Haute Tulip is an all inclusive brand that caters to all women. You will feel confident, beautiful, and unstoppable in our clothing. The world will stare, make it worth their while. 
SHOP STERLING JEANS
Tulip Retreat
TULIP RETREAT
EVERY summer, we host a virtual Tulip Retreat. The goal of this meeting is to let our Tulips know they are made to bloom. We have three hosts focusing on financial stability, personal growth, and building your brand. Sign up for our e-mail list to stay up-to-date with our Tulip Retreats. 
If you can not make it to the Tulip Retreat, we host Tulip Meet Ups. These are a one-day workshop that focuses on one of the three main topics from the Tulip Retreat. Will will host a virtual Tulip Meet Up on July 8th, 2023. Sign up today so you can BLOOOM ON.